The End of the Tour
R
for language including some sexual references


Jesse Eisenberg , Jason Segel

-

106 minutes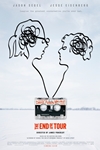 The story of the five-day interview between Rolling Stone reporter (and novelist) David Lipsky and acclaimed novelist David Foster Wallace, which took place right after the 1996 publication of Wallace's groundbreaking epic novel, Infinite Jest. As the days go on, a tenuous yet intense relationship seems to develop between journalist and subject. The two men bob and weave around each other, sharing laughs and also possibly revealing hidden frailties - but it's never clear how truthful they are being with each other. Ironically, the interview was never published, and five days of audio tapes were packed away in Lipsky's closet. The two men did not meet again.
Official Site
Trailer
---
A Walk in the Woods
R
for language and some sexual references


Robert Redford , Nick Nolte

-

104 minutes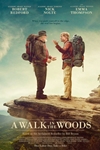 This road trip comedy is about an aging travel writer who decides to hike the 2000-mile Appalachian Trail, accompanied by a long estranged high school buddy he's been avoiding for years. Along the way, the duo face off with each other, nature and an eccentric assortment of characters only to discover that some roads are better left untraveled.
Official Site
Trailer
---
The Diary of a Teenage Girl
R
for strong sexual content including dialogue, graphic nudity, drug use, language and drinking- all involving teens


Bel Powley , Alexander Skarsgård

-

102 minutes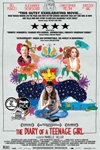 Like most teenage girls, Minnie Goetze is longing for love, acceptance and a sense of purpose in the world. Minnie begins a complex love affair with her mother's boyfriend, "the handsomest man in the world," Monroe Rutherford. What follows is a sharp, funny and provocative account of one girl's sexual and artistic awakening, without judgment.
Official Site
Trailer
---
Mistress America
R
for language including some sexual references


Lola Kirke , Greta Gerwig

-

86 minutes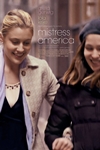 Tracy is a lonely college freshman in New York, having neither the exciting university experience nor the glamorous metropolitan lifestyle she envisioned. But when she is taken in by her soon-to-be stepsister, Brooke – a resident of Times Square and adventurous gal about town - she is rescued from her disappointment and seduced by Brooke's alluringly mad schemes.
Official Site
Trailer
---
Z for Zachariah
PG-13
for a scene of sexuality, partial nudity, and brief strong language


Chiwetel Ejiofor , Margot Robbie

-

98 minutes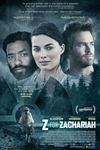 In the wake of a nuclear war, a young woman survives on her own, fearing she may actually be the proverbial last woman on earth, until she discovers the most astonishing sight of her life: another human being. A distraught scientist, he's nearly been driven mad by radiation exposure and his desperate search for others. A fragile, imperative strand of trust connects them. But when a stranger enters the valley, their precarious bond begins to unravel.
Official Site
Trailer
---
Mr. Holmes
PG
for thematic elements, some disturbing images and incidental smoking


Ian McKellen , Laura Linney

-

105 minutes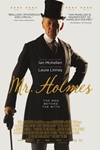 MR. HOLMES is a new twist on the world's most famous detective. 1947, an aging Sherlock Holmes returns from a journey to Japan, where, in search of a rare plant with powerful restorative qualities, he has witnessed the devastation of nuclear warfare. Now, in his remote seaside farmhouse, Holmes faces the end of his days tending to his bees, with only the company of his housekeeper and her young son, Roger. Grappling with the diminishing powers of his mind, Holmes comes to rely upon the boy as he revisits the circumstances of the unsolved case that forced him into retirement, and searches for answers to the mysteries of life and love - before it's too late.
Official Site
Trailer
---
Irrational Man
R
for some language and sexual content


Emma Stone , Joaquin Phoenix

-

97 minutes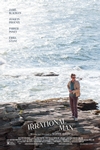 When a burned-out, brilliant professor - one who believes in lessons from life rather than textbooks - takes a job at a small college, everyone there is abuzz. He becomes involved with a teacher as well as a precocious student, but it takes a dramatic, existential act to turn his life around and make him see the world through a much rosier and more positive perspective.
Official Site
Trailer
---