The Rocky Horror Picture Show
R



Tim Curry , Susan Sarandon

-

100 minutes
A loving couple, a few lost monsters and a sweet transvestite from transsexual Transylvania sing and dance through a campy, sloppy salute to horror movies and sexual liberation. Bring your sense of humor. And some toast.
Official Site
Trailer
---
Far From the Madding Crowd
PG-13
for some sexuality and violence


Juno Temple , Carey Mulligan

-

119 minutes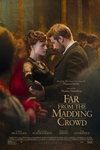 This is the story of independent, beautiful and headstrong Bathsheba Everdene, who attracts three very different suitors; Gabriel Oak, a sheep farmer, captivated by her fetching willfulness; Frank Troy, a handsome and reckless Sergeant; and William Boldwood, a prosperous and mature bachelor. This timeless story of Bathsheba's choices and passions explores the nature of relationships and love- as well as the human ability to overcome hardships through resilience and perseverance.
Official Site
Trailer
---
Escobar: Paradise Lost
R
for violence including grisly images


Josh Hutcherson , Benicio Del Toro

-

120 minutes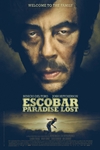 For Pablo Escobar, family is everything. When young surfer Nick falls for Escobar's niece, he finds his life on the line when he's pulled into the dangerous world of the family business.
Official Site
Trailer
---
A Little Chaos
R
for some sexuality and brief nudity


Kate Winslet , Alan Rickman

-

112 minutes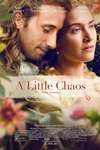 A romantic drama following Sabine, a talented landscape designer, who is building a garden at Versailles for King Louis XIV. Sabine struggles with class barriers as she becomes romantically entangled with the court's renowned landscape artist.
Official Site
Trailer
---
Woman in Gold
PG-13
for some thematic elements and brief strong language


Helen Mirren , Ryan Reynolds

-

110 minutes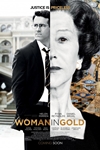 Sixty years after she fled Vienna during World War II, an elderly Jewish woman, Maria Altmann, starts her journey to retrieve family possessions seized by the Nazis, among them Klimt's famous painting 'The Lady in Gold'. Together with her inexperienced but plucky young lawyer Randy Schoenberg, she embarks upon a major battle which takes them all the way to the heart of the Austrian establishment and the U.S. Supreme Court, and forces her to confront difficult truths about the past along the way.
Official Site
Trailer
---
The Overnight
R
for strong sexuality, graphic nudity, language and drug use


Taylor Schilling , Adam Scott

-

80 minutes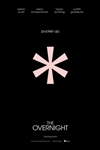 Alex, Emily, and their son, RJ, have recently moved to Los Angeles's Eastside from Seattle. Feeling lost in a new city, they are desperate to find their first new friends. After a chance meeting with Kurt at the neighborhood park, they gladly agree to join family pizza night at his home. But as it gets later and the kids go to bed, the family "playdate" becomes increasingly more revealing as the couples begin to open up.
Official Site
Trailer
---
Me and Earl and the Dying Girl
PG-13
for sexual content, drug material, language and some thematic elements


Thomas Mann , Olivia Cooke

-

104 minutes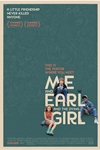 Greg is a high school senior who is trying to blend in as anonymously as possible, avoiding deeper relationships as a survival strategy for navigating the social minefield that is teenage life. He even describes his constant companion Earl, with whom he makes short film parodies of classic movies, as more of a 'co-worker' than a best friend. But when Greg's mom insists he spend time with Rachel - a girl in his class who has just been diagnosed with cancer - he slowly discovers how worthwhile the true bonds of friendship can be.
Official Site
Trailer
---