A Most Wanted Man
R
for language


Rachel McAdams , Robin Wright

-

121 minutes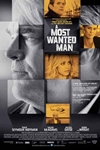 Present day Hamburg: a tortured and near-dead half-Chechen, half-Russian man on the run arrives in the city's Islamic community desperate for help and looking to recover his late Russian father's ill-gotten fortune. Nothing about him seems to add up; is he a victim, thief or, worse still, an extremist intent on destruction? Drawn into this web of intrigue is a British banker and a young female lawyer, determined to defend the defenseless. All the while, they are being watched by the brilliant, roguish chief of a covert German spy unit, who fights to put the pieces together as the clock ticks.
Official Site
Trailer
---
The German Doctor (Wakolda)
PG-13
for thematic material and brief nudity


Natalia Oreiro , Àlex Brendemühl

-

92 minutes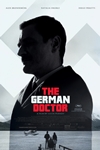 Patagonia, 1960. A German doctor meets an Argentinean family and follows them on a long desert road to a small town where the family will be starting a new life. Eva, Enzo, and their three children welcome the doctor into their home and entrust their young daughter, Lilith, to his care, not knowing that they are harboring one of the most dangerous criminals in the world. At the same time, Israeli agents are desperately looking to bring the German doctor to justice.
Official Site
Trailer
---
Chef
R
for language, including some suggestive referneces


Jon Favreau , Sofia Vergara

-

115 minutes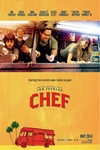 Chef Carl Casper suddenly quits his job at a prominent Los Angeles restaurant after refusing to compromise his creative integrity for its controlling owner, he is left to figure out what's next. Finding himself in Miami, he teams up with his ex-wife, his friend and his son to launch a food truck. Taking to the road, Chef Carl goes back to his roots to reignite his passion for the kitchen -- and zest for life and love.
Official Site
Trailer
---
Snowpiercer (Seolguk-yeolcha)
R
for violence, language and drug content


Chris Evans , Jamie Bell

-

126 minutes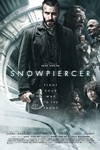 In this sci-fi epic, a failed global-warming experiment kills off most life on the planet. The final survivors board the SNOWPIERCER, a train that travels around the globe via a perpetual-motion engine. When cryptic messages incite the passengers to revolt, the train thrusts full-throttle towards disaster.
Official Site
Trailer
---
Begin Again
R
for language


Keira Knightley , Mark Ruffalo

-

101 minutes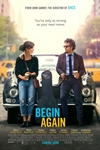 This is a soul-stirring comedy about what happens when lost souls meet and make beautiful music together. Gretta and her long-time boyfriend Dave are college sweethearts and songwriting partners who decamp for New York when he lands a deal with a major label. But the trappings of his new-found fame soon tempt Dave to stray, and a reeling, lovelorn Gretta is left on her own. Her world takes a turn for the better when Dan, a disgraced record-label exec, stumbles upon her performing on an East Village stage and is immediately captivated by her raw talent. From this chance encounter emerges an enchanting portrait of a mutually transformative collaboration, set to the soundtrack of a summer in New York City.
Official Site
Trailer
---
Wish I Was Here
R
for language and some sexual content.


Zach Braff , Josh Gad

-

114 minutes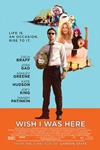 A struggling actor, father and husband tries to find his identity and purpose in his life when he home schools his kids.
Official Site
Trailer
---