Jodorowsky's Dune
PG-13
for some violent and sexual images and drug references


Alejandro Jodorowsky , Michel Seydoux

-

90 minutes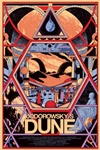 In 1974, cult film director Alejandro Jodorowsky attempted to create a big-screen adaptation of Frank Herbert's seminal science fiction novel "Dune." While the ambitious production collapsed after two years, Jodorowsky's team of then relatively unknown concept artists continued exploring the themes and styles started on the project and ended up changing modern science fiction forever.
Official Site
Trailer
---
Dom Hemingway
R
for sexual content, nudity, pervasive language, some violence and drug use


Jude Law , Richard E. Grant

-

93 minutes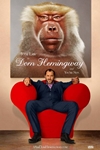 Dom Hemingway, a larger-than-life safecracker with a loose fuse who is funny, profane, and dangerous. After twelve years in prison, he sets off with his partner in crime Dickie looking to collect what he's owed for keeping his mouth shut and protecting his boss Mr. Fontaine. After a near death experience, Dom tries to re-connect with his estranged daughter, but is soon drawn back into the only world he knows, looking to settle the ultimate debt.
Official Site
Trailer
---
Joe
R
for violence, disturbing material, language and some strong sexual content


Nicolas Cage , Tye Sheridan

-

117 minutes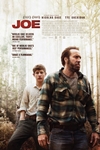 The story begins as Joe hires teenaged Gary Jones and his destitute father onto his "tree-poisoning" crew for a lumber company. Joe might be notoriously reckless with his pick-up, his dog and especially with women, but he sees something in Gary that gets to him: a determination, a raw decency and a sense of resilience he can barely believe in anymore. Gary has truly had nothing in life - he's never spent a day at school - yet something drives him to take care of his family, to keep his sister safe when his father turns monstrous, to hang onto hope of a better future. Joe and Gary forge an unlikely bond. When Gary finds himself facing a threat greater than he knows how to handle, he turns to Joe - and sets off a chain of events that play out with the brutal inevitability of tragedy and the beauty of a last stab at salvation.
Official Site
Trailer
---
Under the Skin
R
for graphic nudity, sexual content, some violence and language


Scarlett Johansson , Antonia Campbell-Hughes

-

107 minutes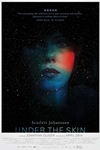 A voluptuous woman of unknown origin combs the highway in search of isolated or forsaken men, luring a succession of lost souls into an otherworldly lair. They are seduced, stripped of their humanity, and never heard from again. Based on the novel by Michael Faber, this film examines human experience from the perspective of an unforgettable heroine who grows too comfortable in her borrowed skin, until she is abducted into humanity with devastating results.
Official Site
Trailer
---
The Grand Budapest Hotel
R
for language, some sexual content and violence


Saoirse Ronan , Ralph Fiennes

-

100 minutes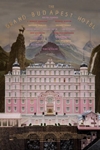 THE GRAND BUDAPEST HOTEL recounts the adventures of Gustave H., a legendary concierge at a famous European hotel between the wars, and Zero Moustafa, the lobby boy who becomes his most trusted friend. The story involves the theft and recovery of a priceless Renaissance painting and the battle for an enormous family fortune -- all against the back-drop of a suddenly and dramatically changing Continent.
Official Site
Trailer
---