Wet Hot American Summer
R
for strong sexual content, language and a drug sequence


Janeane Garofalo , Paul Rudd

-

97 minutes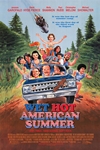 The setting is Camp Firewood, the year 1981. It's the last day before everyone goes back to the real world, but there's still a summer's worth of unfinished business to resolve. At the center of the action is camp director Beth, who struggles to keep order while she falls in love with the local astrophysics professor. He is busy trying to save the camp from a deadly piece of NASA's Skylab which is hurtling toward earth. All that, plus: a dangerous waterfall rescue, love triangles, misfits, cool kids, and talking vegetable cans. The questions will all be resolved, of course, at the big talent show at the end of the day.
Official Site
Trailer
---
Infinitely Polar Bear
R
for language


Zoe Saldana , Mark Ruffalo

-

90 minutes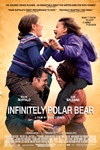 A bipolar man struggles to keep his demons at bay when he must care for his two daughters while their mother is off starting a career.
Official Site
Trailer
---
Testament of Youth
PG-13
for thematic material including bloody and disturbing war related images


Hayley Atwell , Dominic West

-

129 minutes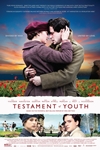 Vera Brittain, irrepressible, intelligent and free-minded, overcomes the prejudices of her family and hometown to win a scholarship to Oxford. With everything to live for, she falls in love with her brother's close friend Roland Leighton as they go to University to pursue their literary dreams. But the First World War is looming and as the boys leave for the front Vera realises she cannot sit idly by as her peers fight for their country, so volunteers as a nurse. She works tirelessly, experiencing all the grief of war. But, an indefatigable spirit, Vera endures and returns to Oxford, irrevocably changed, yet determined to create a world in which such a war can never take place again.
Official Site
Trailer
---
Southpaw
R
for language throughout, and some violence


Jake Gyllenhaal , Rachel McAdams

-

123 minutes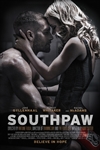 Billy Hope seemingly has it all with an impressive career, a beautiful and loving wife, an adorable daughter and a lavish lifestyle. When tragedy strikes and his lifelong manager and friend leaves him behind, Hope hits rock bottom and turns to an unlikely savior at a run-down local gym: Tick Willis, a retired fighter and trainer to the city's toughest amateur boxers. With his future riding on Tick's guidance and tenacity, Billy enters the hardest battle of his life as he struggles with redemption and to win back the trust of those he loves.
Official Site
Trailer
---
Mr. Holmes
PG
for thematic elements, some disturbing images and incidental smoking


Ian McKellen , Laura Linney

-

105 minutes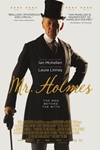 MR. HOLMES is a new twist on the world's most famous detective. 1947, an aging Sherlock Holmes returns from a journey to Japan, where, in search of a rare plant with powerful restorative qualities, he has witnessed the devastation of nuclear warfare. Now, in his remote seaside farmhouse, Holmes faces the end of his days tending to his bees, with only the company of his housekeeper and her young son, Roger. Grappling with the diminishing powers of his mind, Holmes comes to rely upon the boy as he revisits the circumstances of the unsolved case that forced him into retirement, and searches for answers to the mysteries of life and love - before it's too late.
Official Site
Trailer
---
Me and Earl and the Dying Girl
PG-13
for sexual content, drug material, language and some thematic elements


Thomas Mann , Olivia Cooke

-

104 minutes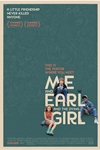 Greg is a high school senior who is trying to blend in as anonymously as possible, avoiding deeper relationships as a survival strategy for navigating the social minefield that is teenage life. He even describes his constant companion Earl, with whom he makes short film parodies of classic movies, as more of a 'co-worker' than a best friend. But when Greg's mom insists he spend time with Rachel - a girl in his class who has just been diagnosed with cancer - he slowly discovers how worthwhile the true bonds of friendship can be.
Official Site
Trailer
---
Amy
R
for language and drug material


Amy Winehouse ,

-

128 minutes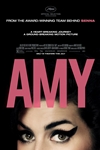 Despite just two albums to her name Amy Winehouse is one of the biggest music icons in British history. With a voice oft described as a combination of Billy Holiday, Dinah Washington and Sarah Vaughan, Amy Winehouse was a pop star with soul; a once in two generational musical talent whose appeal crossed cultural and demographic boundaries. But while her music made her a star, her chaotic personal life stole headlines.
Official Site
Trailer
---