Jane Got a Gun
R
for violence and some language


Natalie Portman , Rodrigo Santoro

-

97 minutes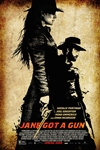 Jane Hammond has built a new life with her husband Bill "Ham" Hammond after being tormented by the ultra-violent Bishop Boys outlaw gang. She finds herself in the gang's cross-hairs once again when Ham stumbles home riddled with bullets after dueling with the Boys and their relentless mastermind Colin. With the vengeful crew hot on Ham's trail, Jane has nowhere to turn but to her former fiancé Dan Frost for help in defending her family against certain destruction. Haunted by old memories, Jane's past meets the present in a heart-stopping battle for survival.
Official Site
Trailer
---
The Danish Girl
R
for some sexuality and full nudity


Eddie Redmayne , Amber Heard

-

120 minutes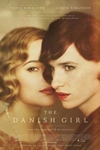 The remarkable love story inspired by the lives of artists Lili Elbe and Gerda Wegener. Lili and Gerda's marriage and work evolve as they navigate Lili's groundbreaking journey as a transgender pioneer.
Official Site
Trailer
---
Samba
R
for language


Omar Sy , Charlotte Gainsbourg

-

118 minutes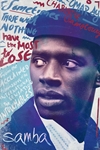 Samba reunites The Intouchables' acclaimed directing duo, Olivier Nakache and Eric Toledano, with award-winning actor Omar Sy in a richly entertaining chronicle of an undocumented kitchen worker battling deportation from his adopted home in Paris. When Samba (Sy) is suddenly ordered to leave France, he enlists the help of Alice (Charlotte Gainsbourg), an emotionally vulnerable immigration advocate with little experience but plenty of heart. As the immigrant aspiring chef and the burned-out corporate executive tentatively explore an unexpected bond, they inspire each other to reinvent themselves in this vibrant comedy full of tender humor and heartfelt optimism.
Official Site
Trailer
---
Hail, Caesar!
PG-13
for some suggestive content and smoking


Josh Brolin , George Clooney

-

106 minutes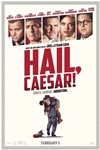 In 1950s Hollywood, Eddie Mannix is Capital Pictures' head of physical production and, most importantly, the studio fixer. His job is to maintain the clean reputation of the company and its stars, keeping them free from controversy. Mannix is advised that studio star Baird Whitlock has disappeared after not showing up for work on the current production of "Hail Caesar, a Tale of Christ's Life." He initially believes Whitlock has been drinking, but receives a call from a group of communists who claim to have kidnapped him and want a ransom. As Mannix gathers the cash, he simultaneously deals with an unhappy director who is working on another project, while innocent young starlet DeeAnna Moran is pregnant and unmarried. Mannix must handle all of this while keeping the gossip columnists off the scent. When Mannix is approached by an aviation company with an offer of a less-hectic, and rather lucrative, job, he must ultimately determine his true skills and passions.
Official Site
Trailer
---
Carol
R
for a scene of sexuality/nudity and brief language


Cate Blanchett , Rooney Mara

-

118 minutes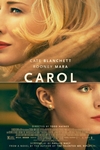 A young woman in her 20s, Therese Belivet is a clerk working in a Manhattan department store and dreaming of a more fulfilling life when she meets Carol, an alluring woman trapped in a loveless, convenient marriage. As an immediate connection sparks between them, the innocence of their first encounter dims and their connection deepens. While Carol breaks free from the confines of marriage, her husband threatens her competence as a mother when Carol's involvement with Therese and close relationship with her best friend Abby comes to light. As Carol leaves the comfort of home to travel with Therese, an internal journey of self-discovery coincides with her new sense of space.
Official Site
Trailer
---
Anomalisa
R
for strong sexual content, graphic nudity and language


Jennifer Jason Leigh , David Thewlis

-

90 minutes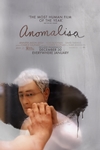 Michael Stone, husband, father and respected author of "How May I Help You Help Them?" is a man crippled by the mundanity of his life. On a business trip to Cincinnati, where he's scheduled to speak at a convention of customer service professionals, he checks into the Fregoli Hotel. There, he is amazed to discover a possible escape from his desperation in the form of an unassuming Akron baked goods sales rep, Lisa, who may or may not be the love of his life.
Official Site
Trailer
---
Mustang
PG-13
for mature thematic material, sexual content and a rude gesture


Günes Sensoy , Doga Zeynep Doguslu

-

100 minutes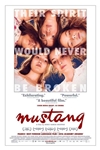 Early summer in a village in Northern Turkey. Five free-spirited teenaged sisters splash about on the beach with their male classmates. Though their games are merely innocent fun, a neighbor passes by and reports what she considers to be illicit behavior to the girls' family. The family overreacts, removing all "instruments of corruption," like cell phones and computers, and essentially imprisoning the girls, subjecting them to endless lessons in housework in preparation for them to become brides. As the eldest sisters are married off, the younger ones bond together to avoid the same fate. The fierce love between them empowers them to rebel and chase a future where they can determine their own lives.
Official Site
Trailer
---
Spotlight
R



Mark Ruffalo , Michael Keaton

-

127 minutes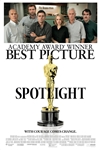 This film tells the riveting true story of the Pulitzer Prize-winning Boston Globe investigation that would rock the city and cause a crisis in one of the world's oldest and most trusted institutions. When the newspaper's tenacious "Spotlight" team of reporters delves into allegations of abuse in the Catholic Church, their year-long investigation uncovers a decades-long cover-up at the highest levels of Boston's religious, legal, and government establishment, touching off a wave of revelations around the world. This tense investigative dramatic-thriller traces the steps to one of the biggest cover-ups in modern times.
Official Site
Trailer
---
Live 'n' Local: Ricky Nye & Chris Douglas



,

-

minutes
Official Site
Trailer
---