The Shining
R



Jack Nicholson , Shelley Duvall

-

144 minutes
Frustrated writer Jack Torrance takes a job as the winter caretaker at the ominous, mountain-locked Overlook Hotel so that he can write in peace. When he arrives there with his wife and son, they learn that the previous caretaker had gone mad. Slowly Jack becomes possessed by the evil, demonic presence in the hotel.
Official Site
Trailer
---
Kill the Messenger
R
for language and drug content


Jeremy Renner , Rosemarie DeWitt

-

112 minutes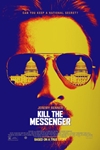 This is a dramatic thriller based on the remarkable true story of Pulitzer Prize-winning journalist Gary Webb. Webb stumbles onto a story which leads to the shady origins of the men who started the crack epidemic on the nation's streets...and further alleges that the CIA was aware of major dealers who were smuggling cocaine into the U.S., and using the profits to arm rebels fighting in Nicaragua. Despite warnings from drug kingpins and CIA operatives to stop his investigation, Webb keeps digging to uncover a conspiracy with explosive implications. His journey takes him from the prisons of California to the villages of Nicaragua to the highest corridors of power in Washington, D.C. - and draws the kind of attention that threatens not just his career, but his family and his life.
Official Site
Trailer
---
Dear White People
R
for language, sexual content and drug use


Kyle Gallner , Dennis Haysbert

-

108 minutes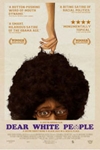 The unexpected election of activist Samantha White as head of a traditionally black residence hall sets up a college campus culture war that challenges conventional notions of what it means to be black. While Sam leverages her notoriety as host of the provocative and polarizing radio show "Dear White People" to try to prevent the college from diversifying Armstrong Parker House, outgoing head-of-house Troy Fairbanks, son of the university's dean, defies his father's lofty expectations by applying to join the staff of Pastiche, the college's influential humor magazine. Lionel Higgins, an Afro-sporting sci-fi geek, is recruited by the otherwise all-white student newspaper to go undercover and write about black culture-a subject he knows little about-while the aggressively assimilated Coco Conners tries to use the controversy on campus to carve out a career in reality TV. But no one at Winchester University is prepared for Pastiche's outrageous, ill-conceived annual Halloween party, with its "unleash your inner Negro" theme throwing oil on an already smoldering fire of resentment and misunderstanding. When the party descends into riotous mayhem, everyone must choose a side.
Official Site
Trailer
---
The Skeleton Twins
R
for language, some sexuality and drug use


Kristen Wiig , Bill Hader

-

88 minutes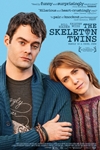 Estranged twins Maggie and Milo coincidentally cheat death on the same day, prompting them to reunite and confront the reasons their lives went so wrong. As the twins' reunion reinvigorates them, they realize the key to fixing their lives may just lie in repairing their relationship.
Official Site
Trailer
---
St. Vincent
PG-13
for mature thematic material including sexual content, alcohol and tobacco use, and for language


Melissa McCarthy , Bill Murray

-

103 minutes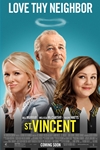 Maggie, a single mother, moves into a new home in Brooklyn with her 12-year old son, Oliver. Forced to work long hours, she has no choice but to leave Oliver in the care of their new neighbor, Vincent, a retired curmudgeon with a penchant for alcohol and gambling. An odd friendship soon blossoms between the improbable pair. Together with a pregnant stripper named Daka, Vincent brings Oliver along on all the stops that make up his daily routine - the race track, a strip club, and the local dive bar. Vincent helps Oliver grow to become a man, while Oliver begins to see in Vincent something that no one else is able to: a misunderstood man with a good heart.
Official Site
Trailer
---
Pride
R
for language and brief sexual content


Bill Nighy , Andrew Scott

-

120 minutes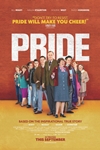 This film is inspired by an extraordinary true story. It's the summer of 1984, Margaret Thatcher is in power and the National Union of Mineworkers is on strike, prompting a London-based group of gay and lesbian activists to raise money to support the strikers' families. Initially rebuffed by the Union, the group identifies a tiny mining village in Wales and sets off to make their donation in person. As the strike drags on, the two groups discover that standing together makes for the strongest union of all.
Official Site
Trailer
---
Men, Women & Children
R
for strong sexual content including graphic dialogue throughout-some involving teens, and for language


Ansel Elgort , Judy Greer

-

106 minutes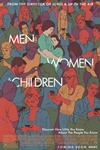 This film follows the story of a group of high school teenagers and their parents as they attempt to navigate the many ways the internet has changed their relationships, their communication, their self-image, and their love lives. The film attempts to stare down social issues such as video game culture, anorexia, infidelity, fame hunting, and the proliferation of illicit material on the internet. As each character and each relationship is tested, we are shown the variety of roads people choose - some tragic, some hopeful - as it becomes clear that no one is immune to this enormous social change that has come through our phones, our tablets, and our computers.
Official Site
Trailer
---