Green Room
R
for strong brutal graphic violence, gory images, language and some drug content


Patrick Stewart , Anton Yelchin

-

94 minutes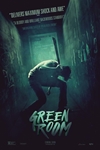 Down on their luck punk rockers The Ain't Rights are finishing up a long and unsuccessful tour when they get an unexpected booking at an isolated, run-down club deep in the backwoods of Oregon. What seems merely to be a third-rate gig escalates into something much more sinister as they witness an act of violence backstage that they weren't meant to see. Now trapped, they must face off against the club's depraved owner, Darcy Banker, who will do anything to protect the secrets of his nefarious enterprise. But while Darcy and his henchmen think the band will be easy to get rid of, The Ain't Rights turn the tables on their unsuspecting captors and setting the stage for the ultimate life-or-death showdown.
Official Site
Trailer
---
Everybody Wants Some!!
R
for language throughout, sexual content, drug use and some nudity


Zoey Deutch , Glen Powell

-

116 minutes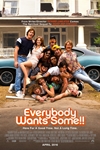 Set in the world of 1980s college life, this film follows a freshman's first weekend of college, experiencing a fraternity-like lifestyle with his hard-partying teammates as they navigate their way through the freedoms and responsibilities of unsupervised adulthood.
Official Site
Trailer
---
Eye in the Sky
R
for some violence images and language.


Helen Mirren , Aaron Paul

-

102 minutes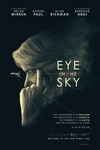 Colonel Katherine Powell, a UK-based military officer in command of a top secret drone operation to capture terrorists in Kenya. Through remote surveillance and on-the-ground intel, Powell discovers the targets are planning a suicide bombing and the mission escalates from "capture" to "kill." But as American pilot Steve Watts is about to engage, a nine-year old girl enters the kill zone, triggering an international dispute reaching the highest levels of US and British government over the moral, political, and personal implications of modern warfare.
Official Site
Trailer
---
Miles Ahead
R
for strong language throughout, drug use, some sexuality/nudity and brief violence


Don Cheadle , Ewan McGregor

-

100 minutes
All Rolling Stone reporter Dave Braden wants is an exclusive interview with the jazz legend himself, Miles Davis. What he gets instead is a wild and dangerous ride-along with a recording artist living on the edge. Rife with shootouts, car-chases, and a tale of lost love to Davis' muse and first wife, Frances.
Official Site
Trailer
---
Elvis & Nixon
R
for some language


Michael Shannon , Kevin Spacey

-

100 minutes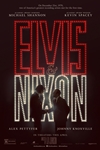 On a December morning in 1970, the King of Rock 'n Roll showed up on the lawn of the White House to request a meeting with the most powerful man in the world, President Nixon. The untold true story behind this revealing, yet humorous moment in the Oval Office forever immortalized in the most requested photograph in the National Archives.
Official Site
Trailer
---