Mud
PG-13
for some violence, sexual references, language, thematic elements and smoking


Matthew McConaughey , Reese Witherspoon

-

130 minutes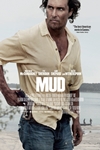 This film is an adventure about two boys, Ellis and his friend Neckbone, who find a man named Mud hiding out on an island in the Mississippi. Mud describes fantastic scenarios-he killed a man in Texas and vengeful bounty hunters are coming to get him. He says he is planning to meet and escape with the love of his life, Juniper, who is waiting for him in town. Skeptical but intrigued, Ellis and Neckbone agree to help him. It isn't long until Mud's visions come true and their small town is besieged by a beautiful girl with a line of bounty hunters in tow.
Official Site
Trailer
---
The Place Beyond the Pines
R
for language throughout, some violence, teen drug and alcohol use, and a sexual reference


Ryan Gosling , Bradley Cooper

-

140 minutes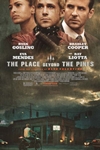 A motorcycle stunt rider starts robbing banks to support his new family. This brings him into confrontation with a rookie police officer and begins a generational feud.
Official Site
Trailer
---
The Angels' Share
NR



Paul Brannigan , John Henshaw

-

101 minutes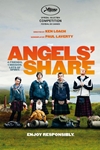 The Angels' Share introduces Robbie, an ex-offender and new father who embarks on an adventure with his new found friends to a whisky distillery and discovers that turning to drink might just change his life.
Official Site
Trailer
---
The Iceman
R
for strong violence, pervasive language and some sexual content


Michael Shannon , Winona Ryder

-

105 minutes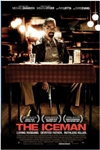 The film follows notorious contract killer Richard Kuklinski from his early days in the mob until his arrest for the murder of more than 100 men. Appearing to be living the American dream as a devoted husband and father; in reality Kuklinski was a ruthless killer-for-hire. When finally arrested in 1986, neither his wife nor daughters have any clue about his real profession.
Official Site
Trailer
---
At Any Price
R
for sexual content including a strong graphic image, and for language


Zac Efron , Heather Graham

-

105 minutes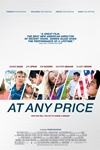 In the competitive world of modern agriculture, ambitious Henry Whipple wants his rebellious son Dean to help expand his family's farming empire. However, Dean has his sights set on becoming a professional race car driver. When a high-stakes investigation into their business is exposed, father and son are pushed into an unexpected crisis that threatens the family's entire livelihood.
Official Site
Trailer
---
The Company You Keep
R
for language


Robert Redford , Shia LaBeouf

-

125 minutes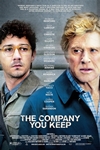 Jim Grant is a public interest lawyer and single father raising his daughter in the tranquil suburbs of Albany, New York. Grant's world is turned upside down,when a brash young reporter named Ben Shepard exposes his true identity as a former 1970s antiwar radical fugitive wanted for murder. After living for more than 30 years underground, Grant must now go on the run. With the FBI in hot pursuit, he sets off on a cross-country journey to track down the one person that can clear his name. Shepard knows the significance of the national news story he has exposed and, for a journalist, this is an opportunity of a lifetime. Hell-bent on making a name for himself, he is willing to stop at nothing to capitalize on it. He digs deep into Grant's past. Despite warnings from his editor and threats from the FBI, Shepard relentlessly tracks Grant across the country. As Grant reopens old wounds and reconnects with former members of his antiwar group, the Weather Underground, Shepard realizes something about this man is just not adding up. With the FBI closing in, Shepard uncovers the shocking secrets Grant has been keeping for the past three decades. As Grant and Shepard come face to face in the wilderness of the Upper Peninsula of Michigan, they each must come to terms with who they really are.
Official Site
Trailer
---