What We Do in the Shadows
NR



Jemaine Clement , Taika Waititi

-

86 minutes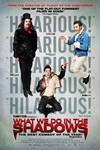 Viago, Deacon, and Vladislav are three vampires living together and trying to cope with modern life; from paying rent, doing housework, and trying to get into nightclubs, they're perfectly normal - except for their immortality, fangs, and thirst for human blood. When their 8000 year-old housemate, Petyr, turns 20-something Nick into a vampire, the guys must guide him through his newfound eternal life. In return, they are forced to learn a thing or two about modern life.
Official Site
Trailer
---
Child 44
R
for violence, some disturbing images, language and a scene of sexuality


Tom Hardy , Gary Oldman

-

137 minutes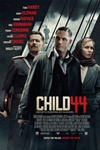 When secret police agent, Leo Demidov, uncovers evidence of a serial killer, he must work against the all-powerful Soviet government - who deny the existence of any crime in their twisted idea of 'paradise' - to track him down before he strikes again. But how do you find a killer when crime does not exist? Testing Leo's loyalty, the State accuses his wife, Raisa of being a traitor, but Leo refuses to arrest her and they are exiled from Moscow. Having lost his status and power, Leo must find redemption by working with General Mikhail Nesterov to find the murderer and stop him once and for all, no matter what shocking truth he uncovers.
Official Site
Trailer
---
5 to 7
R
for some sexual material


Anton Yelchin , Berenice Marlohe

-

95 minutes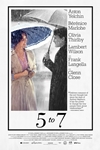 A chance encounter on the streets of Manhattan draws 20-something aspiring writer Brian into a passionate love affair with a glamorous French woman. The catch? She's married, and can only meet him for hotel room trysts between the hours of 5 and 7. As Brian yearns for more than just two hours a day with the woman of his dreams, he learns hard won lessons about life and love.
Official Site
Trailer
---
True Story
R
for language and some disturbing material


James Franco , Felicity Jones

-

100 minutes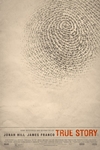 When disgraced New York Times reporter Michael Finkel meets accused killer Christian Longo - who has taken on Finkel's identity - his reporting job morphs into an unforgettable game of cat-and-mouse. Based on actual events, Finkel's relentless pursuit of Longo's true story encompasses murder, love, deceit and redemption.
Official Site
Trailer
---
Woman in Gold
PG-13
for some thematic elements and brief strong language


Helen Mirren , Ryan Reynolds

-

110 minutes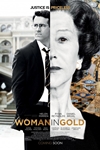 Sixty years after she fled Vienna during World War II, an elderly Jewish woman, Maria Altmann, starts her journey to retrieve family possessions seized by the Nazis, among them Klimt's famous painting 'The Lady in Gold'. Together with her inexperienced but plucky young lawyer Randy Schoenberg, she embarks upon a major battle which takes them all the way to the heart of the Austrian establishment and the U.S. Supreme Court, and forces her to confront difficult truths about the past along the way.
Official Site
Trailer
---