The Rocky Horror Picture Show
R



Tim Curry , Susan Sarandon

-

100 minutes
A loving couple, a few lost monsters and a sweet transvestite from transsexual Transylvania sing and dance through a campy, sloppy salute to horror movies and sexual liberation. Bring your sense of humor. And some toast.
Official Site
Trailer
---
The Water Diviner
R
for war violence including some disturbing images


Jai Courtney , Russell Crowe

-

110 minutes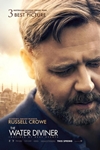 In 1919, four years after the devastating Battle of Gallipoli, a father embarks on a journey from Australia to Turkey to discover the fate of his sons who have been reported missing in action.
Official Site
Trailer
---
Ex Machina
R
for graphic nudity, language, sexual references and some violence


Domhnall Gleeson , Oscar Isaac

-

110 minutes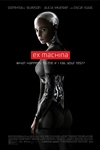 Caleb Smith, a programmer at an internet-search giant, wins a competition to spend a week at the private mountain estate of the company's brilliant and reclusive CEO, Nathan Bateman. Upon his arrival, Caleb learns that Nathan has chosen him to be the human component in a Turing Test-charging him with evaluating the capabilities, and ultimately the consciousness, of Nathan's latest experiment in artificial intelligence. That experiment is Ava, a breathtaking A.I. whose emotional intelligence proves more sophisticated--and more deceptive--than the two men could have imagined.
Official Site
Trailer
---
Good Kill
R
for violent content inckluding a rape, language, and some sexuality


Bruce Greenwood , Ethan Hawke

-

103 minutes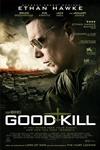 In the shadowy world of drone warfare, combat unfolds like a video game-only with real lives at stake. After six tours of duty, Air Force pilot Tom Egan yearns to get back into the cockpit of a real plane, but he now fights theTaliban from an air-conditioned box in the Las Vegas desert. When he and his crew start taking orders directly from the CIA, and the stakes are raised, Egan's nerves-and his relationship with his wife-begin to unravel.
Official Site
Trailer
---
Iris
PG-13
for some strong language


Iris Apfel ,

-

80 minutes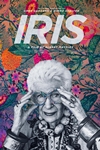 IRIS pairs the 87-year-old Maysles with Iris Apfel, the quick-witted, flamboyantly dressed 93-year-old style maven who has had an outsized presence on the New York fashion scene for decades. More than a fashion film, the documentary is a story about creativity and how, even at Iris' advanced age, a soaring free spirit continues to inspire. IRIS portrays a singular woman whose enthusiasm for fashion, art and people are life's sustenance and reminds us that dressing, and indeed life, is nothing but an experiment. Despite the abundance of glamour in her current life, she continues to embrace the values and work ethic established during a middle-class Queens upbringing during the Great Depression. I feel lucky to be working. If you're lucky enough to do something you love, everything else follows.
Official Site
Trailer
---
Woman in Gold
PG-13
for some thematic elements and brief strong language


Helen Mirren , Ryan Reynolds

-

110 minutes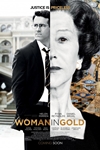 Sixty years after she fled Vienna during World War II, an elderly Jewish woman, Maria Altmann, starts her journey to retrieve family possessions seized by the Nazis, among them Klimt's famous painting 'The Lady in Gold'. Together with her inexperienced but plucky young lawyer Randy Schoenberg, she embarks upon a major battle which takes them all the way to the heart of the Austrian establishment and the U.S. Supreme Court, and forces her to confront difficult truths about the past along the way.
Official Site
Trailer
---
Slow West
R
for violence and brief language


Michael Fassbender , Kodi Smit-McPhee

-

84 minutes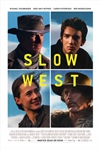 At the end of the nineteenth century, 16-year-old Jay Cavendish journeys across the American frontier in search of the woman he loves. He is joined by Silas, a mysterious traveler, and hotly pursued by an outlaw along the way.
Official Site
Trailer
---