Shanghai
R
for strong violence, some drug use and brief language


John Cusack , Li Gong

-

105 minutes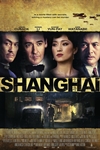 An American man returns to a corrupt, Japanese-occupied Shanghai four months before Pearl Harbor and discovers his friend has been killed. While he unravels the mysteries of his death, he falls in love and discovers a much larger secret that his own government is hiding.
Official Site
Trailer
---
Goodnight Mommy (Ich seh, Ich seh)
R
for disturbing violent content and some nudity


Susanne Wuest , Elias Schwarz

-

99 minutes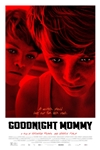 In the heat of the summer lays a lonesome house in the countryside where nine year old twin brothers await their mother's return. When she comes home, bandaged after cosmetic surgery, nothing is like before and the children start to doubt whether this woman is actually who she says she is. What ensues is a terrifying struggle with fatal consequences.
Official Site
Trailer
---
A Walk in the Woods
R
for language and some sexual references


Robert Redford , Nick Nolte

-

104 minutes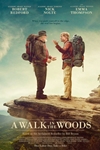 This road trip comedy is about an aging travel writer who decides to hike the 2000-mile Appalachian Trail, accompanied by a long estranged high school buddy he's been avoiding for years. Along the way, the duo face off with each other, nature and an eccentric assortment of characters only to discover that some roads are better left untraveled.
Official Site
Trailer
---
Mississippi Grind
R
for language


Sienna Miller , Ryan Reynolds

-

108 minutes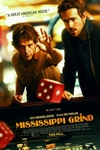 Gerry is a talented poker player, but his gambling habit is getting the best of him. One day, he meets a charismatic young traveler named Curtis. Deeming Curtis his lucky charm, Gerry convinces him that they should hit the road together. As they gamble their way down South toward a legendary high-stakes poker game in New Orleans, the trip's highs and lows unveil the duo's true character and motivation, and an undeniable bond forms between them.
Official Site
Trailer
---
Sleeping with Other People
R
for strong sexual content, language including sexual references, and some drug use


Jason Sudeikis , Alison Brie

-

95 minutes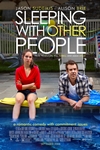 Can two serial cheaters get a second chance at love? After a one-night stand in college, New Yorkers Lainey and Jake meet by chance twelve years later and discover they each have the same problem: because of their monogamy-challenged ways, neither can maintain a relationship. Determined to stay friends despite their mutual attraction, they make a pact to keep it platonic, a deal that proves easier said than done.
Official Site
Trailer
---
Grandma
R
for language and some drug use


Lilly Tomlin , Julia Garner

-

82 minutes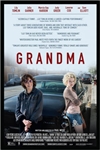 Lily Tomlin stars as Elle who has just gotten through breaking up with her girlfriend when [her] granddaughter Sage unexpectedly shows up needing 600 bucks before sundown. Temporarily broke, Grandma Elle and Sage spend the day trying to get their hands on the cash as their unannounced visits to old friends and flames end up rattling skeletons and digging up secrets.
Official Site
Trailer
---